Updated Honda CR-V is larger, but the powertrains carry over
The last major reworking of the automaker's popular utility vehicle happened for 2017, so a makeover was certainly due. The new look includes a significantly larger grille and lower air intake, while the interior is more contemporary. The 2023 CR-V is about 7.5 centimetres longer, while the distance between the front and rear wheels grows by about four centimetres, resulting in a bit more rear-seat legroom.
The hybrid CR-V had slightly less cargo space than the nonhybrid, but they are the same for 2023. Unchanged is the nonhybrid's 1.5-litre four-cylinder, which makes 190 horsepower. The hybrid system — available in Sport and Sport Touring trims — makes 204 horsepower, down from 212, but it gains a bit of torque.
***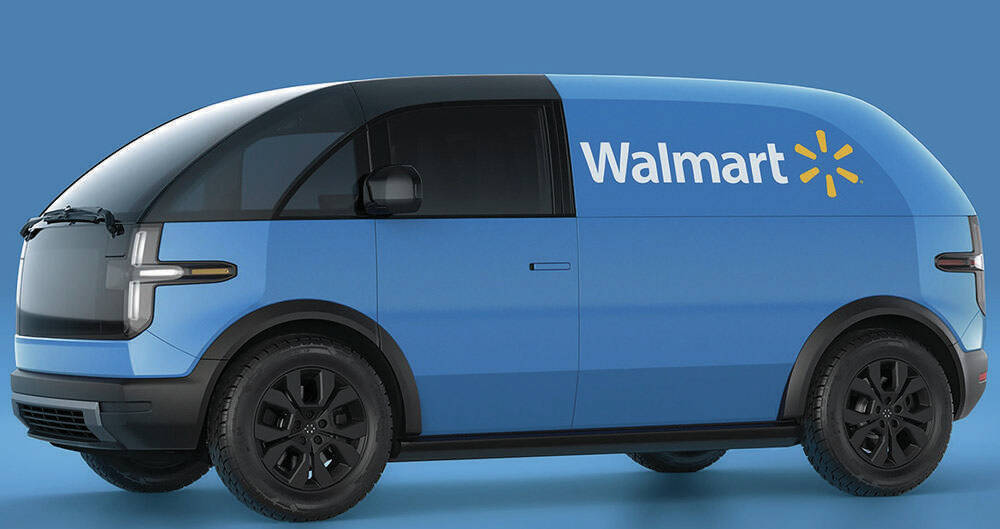 Walmart picks Canoo
The retail giant has agreed to purchase 4,500 electric vans — called Lifestyle Delivery Vehicles — from start-up automaker Canoo. Both companies are based in Bentonville, Ark. The vans are for what Walmart calls "last mile deliveries," including delivering online orders from its stores.
Walmart says it might buy additional vehicles from Canoo if the need arises. Vehicle production is expected to begin in late 2022, with deliveries expected for early 2023. Canoo plans to introduce a similar-looking pickup and a larger cube-style delivery van. All will originate from the company's plant in Oklahoma.
***
New Minis are coming and they're not so mini anymore
The BMW-owned brand will introduce redesigned 2024 Cooper and larger Countryman models by mid-2023. For the latter, length and width will increase, as will the distance between the front and rear wheels. Gasoline-powered and battery-electric versions will be available using components developed for smaller BMW-branded vehicles.
Also planned for 2024 is a completely new Mini model — rumoured to be called Traveller — that will be larger than the Countryman and also offer EV propulsion.
***
Solid-state batteries are coming and they will dramatically boost range
Touted as the future of electric vehicles, solid-state batteries are more energy dense and can charge more quickly than the lithium-ion batteries in use now. Put into real terms, solid-state batteries could increase vehicle range by about 50 per cent. They will also be less costly to produce, which could bring down the price of EVs.
Vietnam-based VinFast, which will begin selling electric vehicles here this year, said it will begin installing solid state-batteries in its vehicles in 2024. Toyota, Nissan and Volkswagen are also known to be developing solid-state batteries, in some cases with assistance from outside suppliers. Introduction dates vary, but many should be in use by the mid- to late-2020s.
***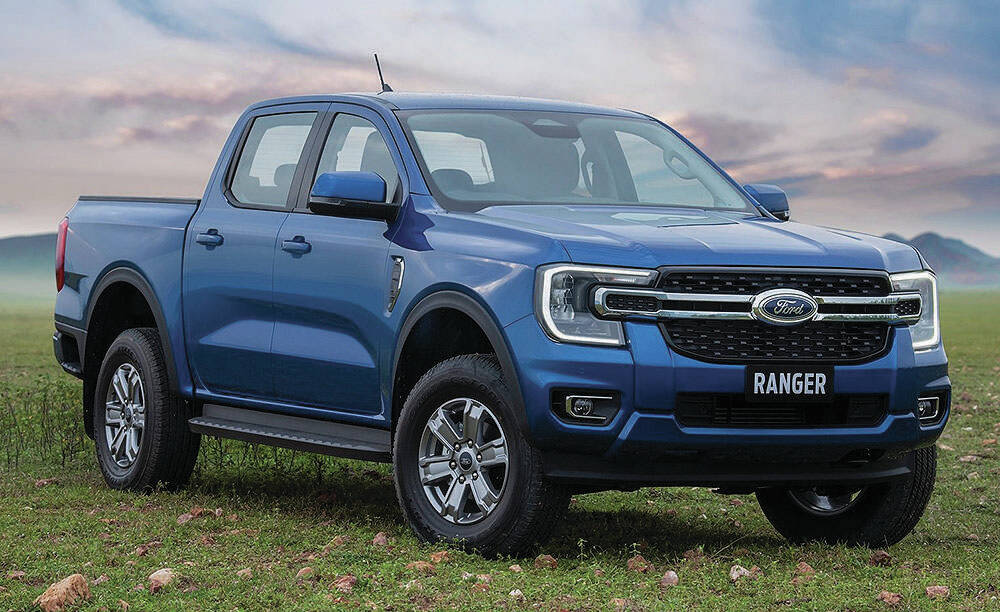 Are more Lightnings on the horizon?
Rumour has it that Ford is planning to build battery-electric versions of the midsize Ranger and compact Maverick pickups to complement the recently arrived F-150 Lightning EV. Both smaller Lightnings are expected to be marketed in Europe, but sales in North America are also likely.
Previously, Ford stated it is developing two separate EV platforms to underpin future models — versions of which would be available globally — before the end of the decade.
UPS AND DOWNS
Trending up: Rivian cares for your pets – The EV startup has developed a Pet Comfort feature for its R1T pickup and R1S utility vehicle, which begin arriving later this year. When activated, the software will maintain a consistent temperature inside the vehicle — summer or winter — while you're briefly away.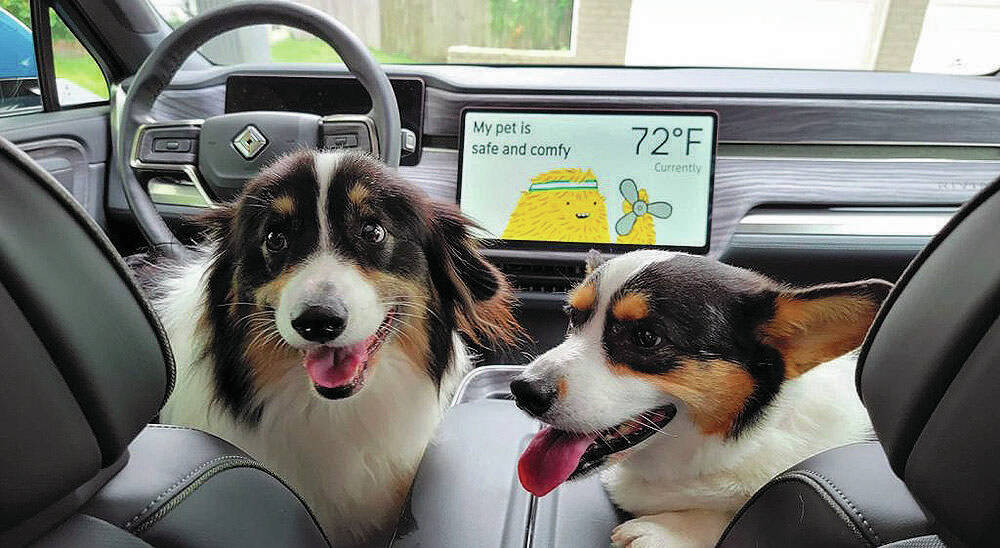 Internal-combustion vehicles need to be running to power their climate-control systems, but for EVs, all systems are battery-driven. For peace of mind, you can also remotely check the interior temperature through an app on your cell phone. A Pet Comfort notice on the vehicle's display screen advises passersby that your fur buddies are safe.
Trending up: Tesla charging stations will be available to other brands – The automaker's network of DC Supercharger stations is being updated to allow plug-in access for all makes of EVs. A precise timeframe for the installations hasn't been announced, but it's expected that the process will begin later this year.
Tesla has about 6,100 Supercharger stations throughout the United States and Canada, with more than 26,000 connectors in operation.
– written by Wheelbase Media
If you're interested in new or used vehicles, be sure to visit TodaysDrive.com to find your dream car today! Like us on Facebook and follow us on Instagram