It's almost time to celebrate everything the Peach City has to offer when it comes to beer.
Fall is fast approaching and that means the countdown for Penticton Beer Week is officially on.
The fifth annual edition of the city-wide celebration returns from Oct. 13 to 22, and there's a new brewery ready to get in on giving back to the community.
Port Moody-based Yellow Dog Brewing is now in Penticton, becoming the eighth city location to join beer-week festivities.
Penticton's breweries have come together again this year to craft the 'Do Good' beverage, in support of the annual celebration.
Unlike Penticton Beer Week in 2022, the collaboratory drink this year is described as a West Coast Pilsner.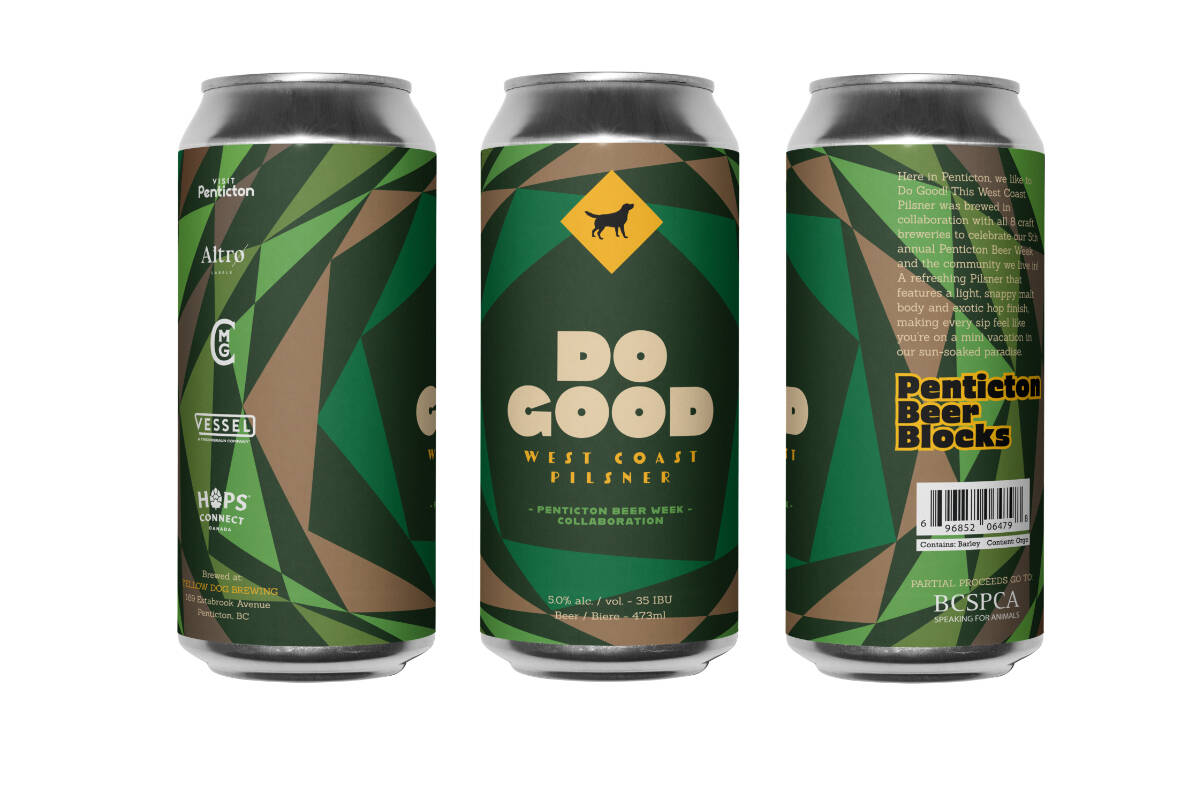 When beer week kicks off, 'Do Good' will be on tap at all eight city locations — Yellow Dog, Neighbourhood, Cannery, Abandoned Rail, Tin Whistle, Barley Mill Brew Pub, Slackwater and Highway 97 — and in four-packs at select private liquor stores across B.C.
Partial proceeds from this year's brew will go back South Okanagan-Similkameen branch of the BC SPCA.
'Do Good' was brewed inside Yellow Dog — located at 169 Estabrook Avenue at the former site of Bad Tattoo — ahead of Penticton Beer Week.
Leaders from each of the city's breweries, along with Penticton Mayor Julius Bloomfield, were in attendance at Yellow Dog last week to start the countdown to Oct. 13.
Week-long events and gatherings, including a 10-kilometre run along KVR Trail, were part of the Penticton Beer Week celebrations in 2022.
More than $3,300 was donated to the Dragonfly Pond Society, thanks to sales of specially-craft 'Do Good' hazy IPA last year.
Visit Penticton, Altro Labels, CMG, Vessel Packaging and Hops Connect stepped up as sponsors to help make this fall's festivities a reality.
---
@lgllockhart
logan.lockhart@pentictonwesternnews.com