Since its mid-1990s introduction, the Subaru Outback has kept up with the times, evolving from a classic compact Legacy-based wagon into a midsize utility vehicle with wagon overtones.
The current-generation Outback, which arrived for 2020, is the largest yet and outsizes most of its competitors, including the Volkswagen Tiguan, Honda Passport and Mazda CX-50. The lengthened body allows for wide rear doors that provide easier rear-seat access. There's also plenty of available cargo volume, whether the back seat is upright or folded flat. The standard roof rails allow for additional cargo.
Changes to the Outback for 2023 include a more prominent grille and larger front bumper plus restyled headlights and foglights. There's also more protective black side cladding that surrounds the wheel arches.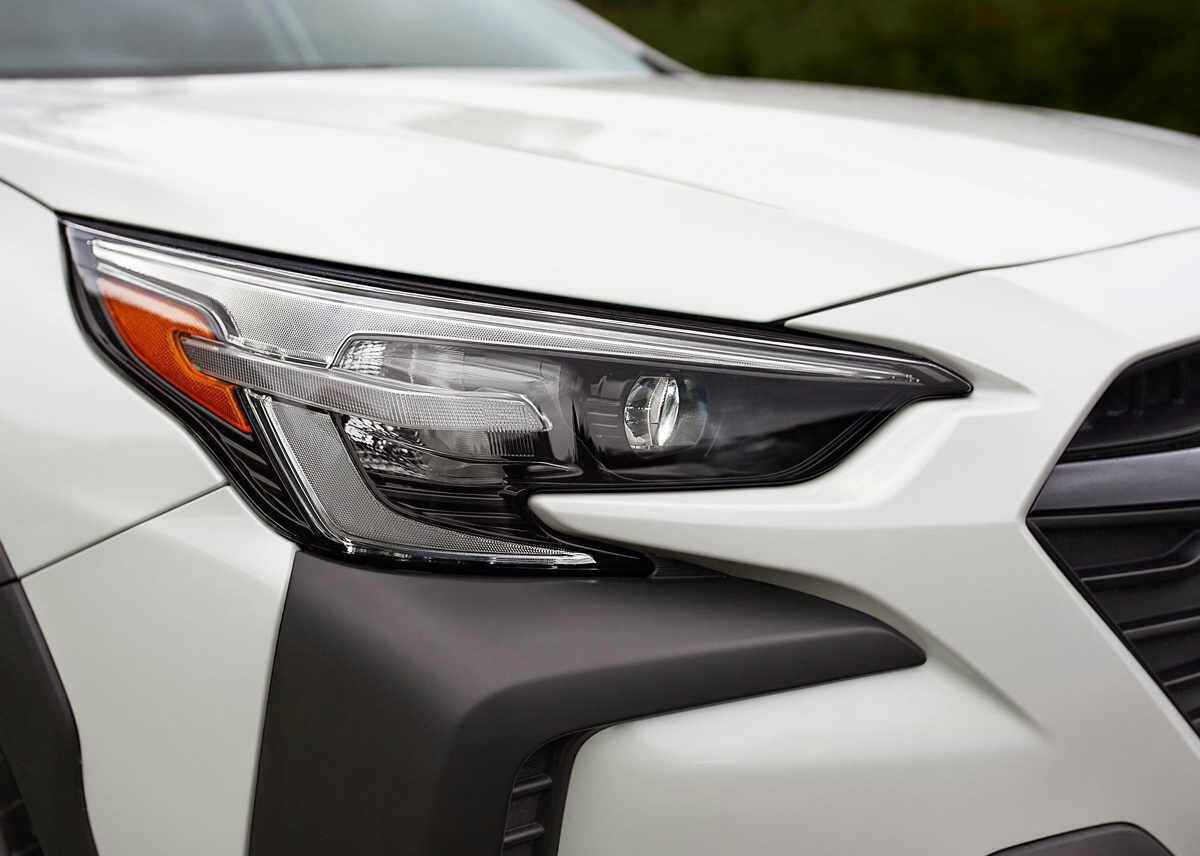 The interior is dominated by an 11.6-inch tablet-sized touch-screen, which is standard in all but the base Outback that comes with a 7.0-inch screen. There are also convenient volume and tuning knobs for the audio system and switches for adjusting the cabin temperature. Subaru has also stuck with a traditional transmission shift lever instead of adopting pushbuttons or a dial.
The front seats feel particularly wide and supportive, in line with the vehicle's midsize proportions.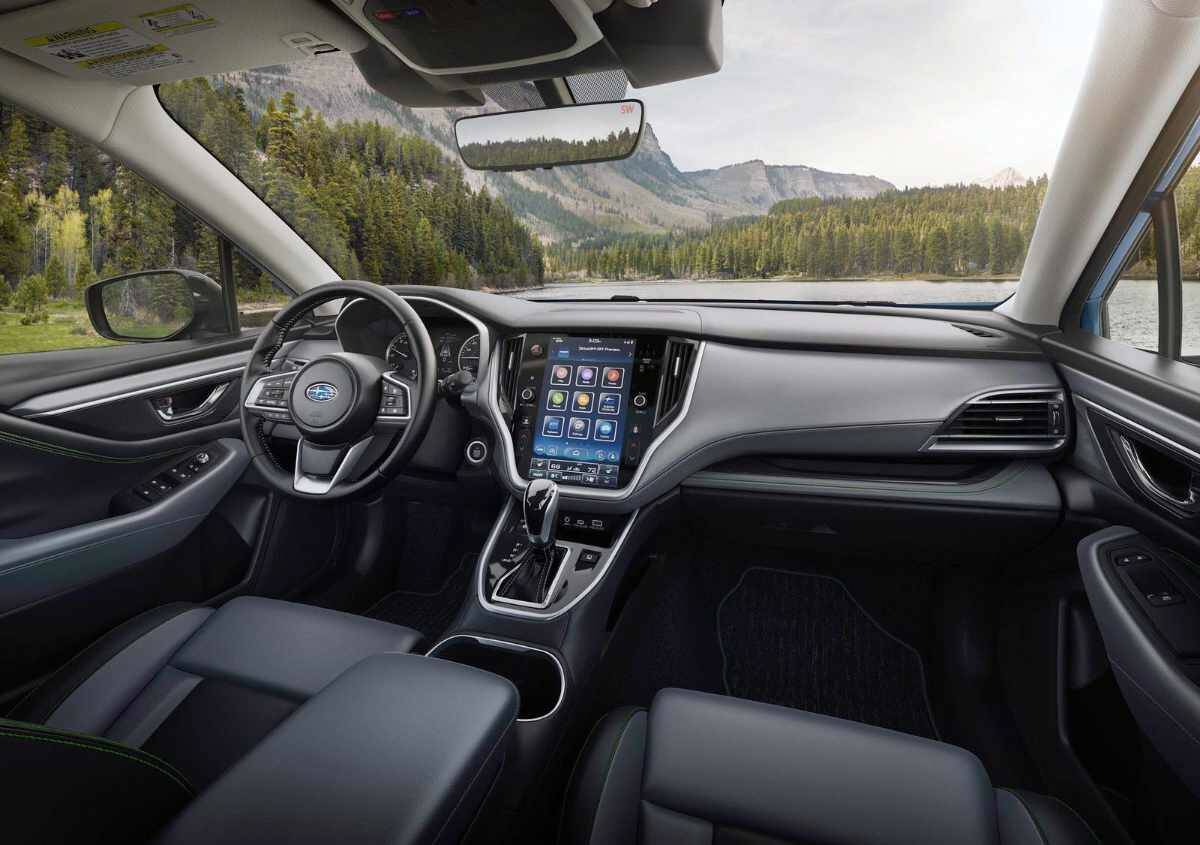 The Indiana-built Outback is built on Subaru's Global Platform — introduced for 2020 — with increased rigidity that's claimed to improve ride and driving qualities. The suspension's front and rear stabilizer bars and control arms are now made of lighter and stronger materials.
The base Outback's engine is a 2.5-litre four-cylinder that makes 182 horsepower and 176 pound-feet of torque. It's standard for all but the XT and Wilderness trims, which run with a turbocharged 2.4-litre four-cylinder producing 260 horses and 277 pound-feet.
Both powerplants come with continuously variable transmissions with paddle shifters that control eight simulated gears.
For the lowest fuel consumption, the base 2.5 is rated at 9.2 l/100 km in the city, 7.3 on the highway and 8.3 combined.
The nonturbo engine performs just fine for city driving but feels sluggish under moderate to aggressive acceleration. It can also be noisy when pushed, but using the CVT's paddle shifters will keep the revs in check. The turbo engine would be a better pick, but you'll need to select one of the pricier trims to get it.
One of the Outback's prime selling features is the standard all-wheel-drive system with Active Torque Vectoring. It applies light braking pressure to the inside front wheel during a turn, which aids vehicle stability and steering precision. Also included is X-Mode traction control with hill descent, which maintains a set crawl speed when descending steep grades to prevent runaway situations.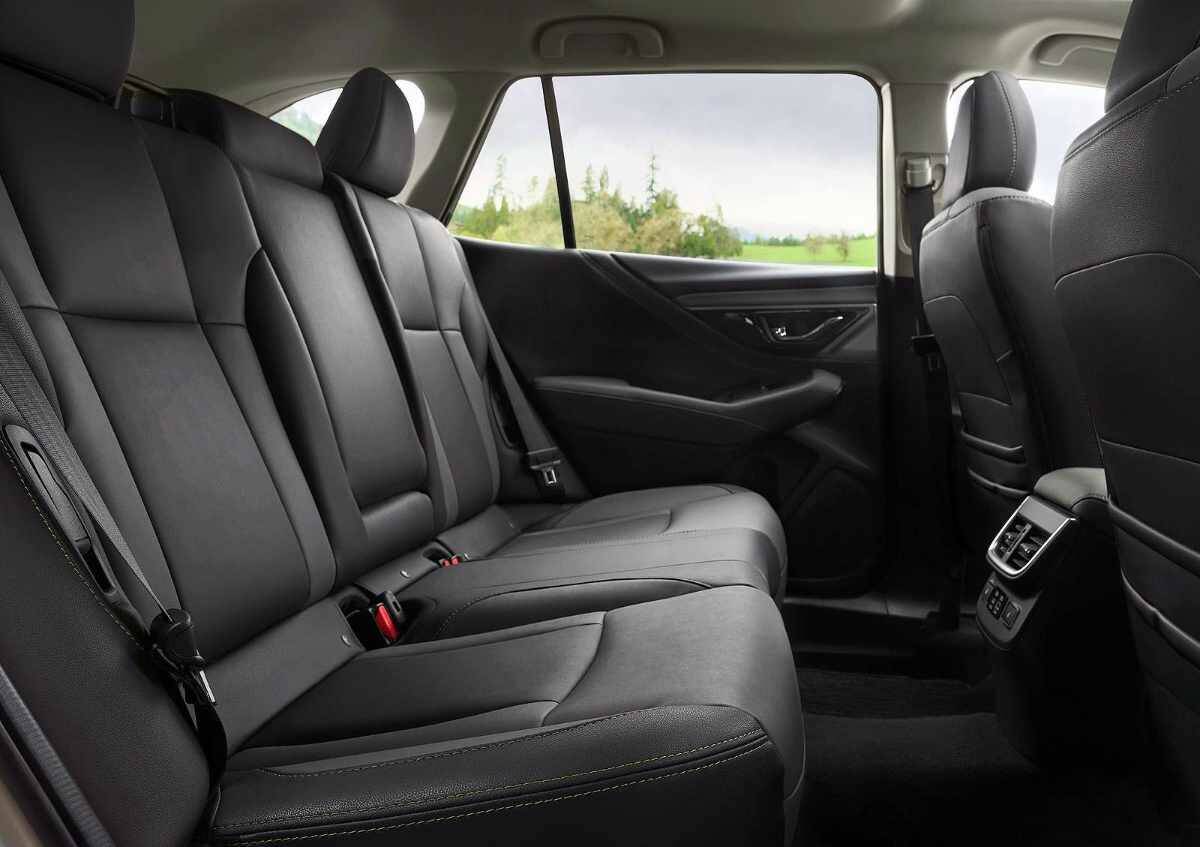 The base Outback Convenience lists for $35,100, including destination charges. It's equipped with the basics plus Subaru's EyeSight active-safety suite that includes front emergency braking, inattentive-driver alert and lane-departure warning. Reverse automatic braking and blind-spot monitoring with rear cross-traffic alert are optional.
Also available is a 180-degree front-view monitor that's great for seeing otherwise hidden obstacles in your path.
For buyers with a penchant for off-roading, the Outback Wilderness model has 24 centimetres of ground clearance (all other trims have 22 centimetres). This has been primarily achieved with longer springs and shock absorbers. A protective front skid plate guards against scrapes. There's also 17-inch Yokohama all-weather tires and a full-size spare.
The Wilderness's ladder-type roof rack can tote up to 90 kilograms and can handle a static weight of up to 320 kilograms. That's good for a roof-top tent and a couple of occupants.
For not much more than the cost of a compact utility vehicle, the Subaru Outback has standard AWD capability and significant interior space. In the long run, those benefits could be worth the extra expense.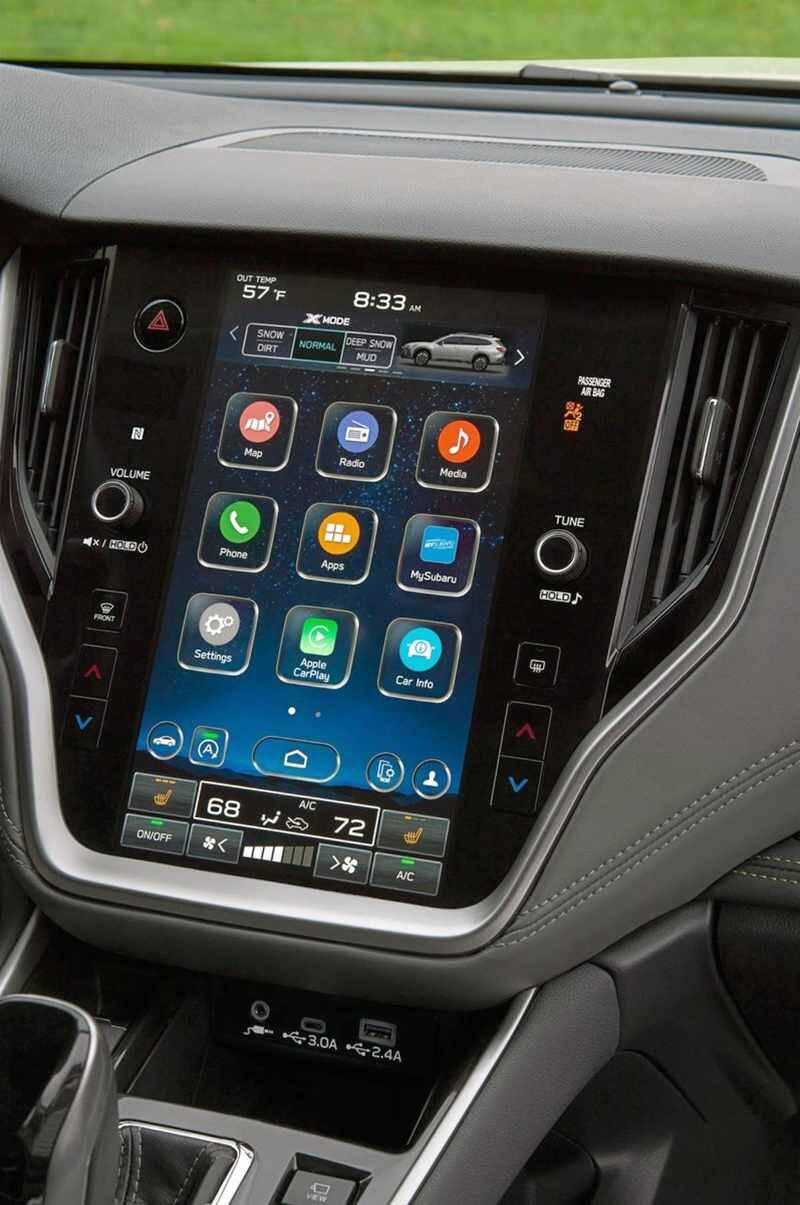 What you should know: 2023 Subaru Outback
Type: All-wheel-drive midsize wagon
Engines (h.p.): 2.5-litre H-4 (182); 2.4-litre H-4, turbocharged (260)
Transmission: Continuously variable (CVT)
Market position: The Outback is one of a trio of utility vehicles in Subaru's lineup and it's also the oldest. The vehicle's wagon roots have evolved over time and it should really be considered a utility vehicle.
Points: Updated bodywork makes for a ruggedly handsome vehicle. • Base four-cylinder engine is down nearly 100 pound-feet of torque over the turbocharged version. • One of the better CVTs on the market, with reasonably smooth and quiet operation. • Suspension delivers a comfortable, car-like ride. • Generous ride height serves most driving conditions.
Active safety: Blind-spot warning with cross-traffic backup alert (opt.); active cruise control (std.); front emergency braking (std.); inattentive-driver alert (std.); lane-departure warning (std.); pedestrian detection (std.)
L/100 km (city/hwy): 9.2/7.3
Base price (incl. destination): $35,100
BY COMAPRISON
GMC Terrain AWD
Base price: $36,000
A typical competitor in this class. Upscale feel and the turbo I-4 makes 170 h.p.
Honda Passport AWD
Base price: $49,200
Shorter version of the Honda Pilot comes with a 280-horsepower V-6.
Mazda CX-50
Base price: $40,500
New 2023 AWD model is bigger and more rugged than the CX-5.
– written by Malcom Gunn, Managing Partner at Wheelbase Media
If you're interested in new or used vehicles, be sure to visit TodaysDrive.com to find your dream car today! Like us on Facebook and follow us on Instagram