Naramata's first 'polar bear fire plunge' was such a success, it's going to become an annual tradition, confirmed one of the organizers Will van Middendorp.
Hundreds showed up to the swim at Centre Beach on New Year's Day.
"It was great seeing so many people ring in the New Year by jumping in the (cold) lake at Centre Beach. The fire department did an amazing job setting up tents, beach fires and serving hot chocolate," he said.
"Like myself, the fire firefighters were amazed by how many of you showed up to support or take the plunge. It sure was a great start of 2023 for me and I look forward to seeing you all again next year."
In total, 72 people signed the waiver to jump in the lake. Together, $1,038 was raised "which is beyond expectations," said van Middendorp.
All donations will go to the Naramata Fire Fighters Society for the benefit of the Volunteer Fire Department.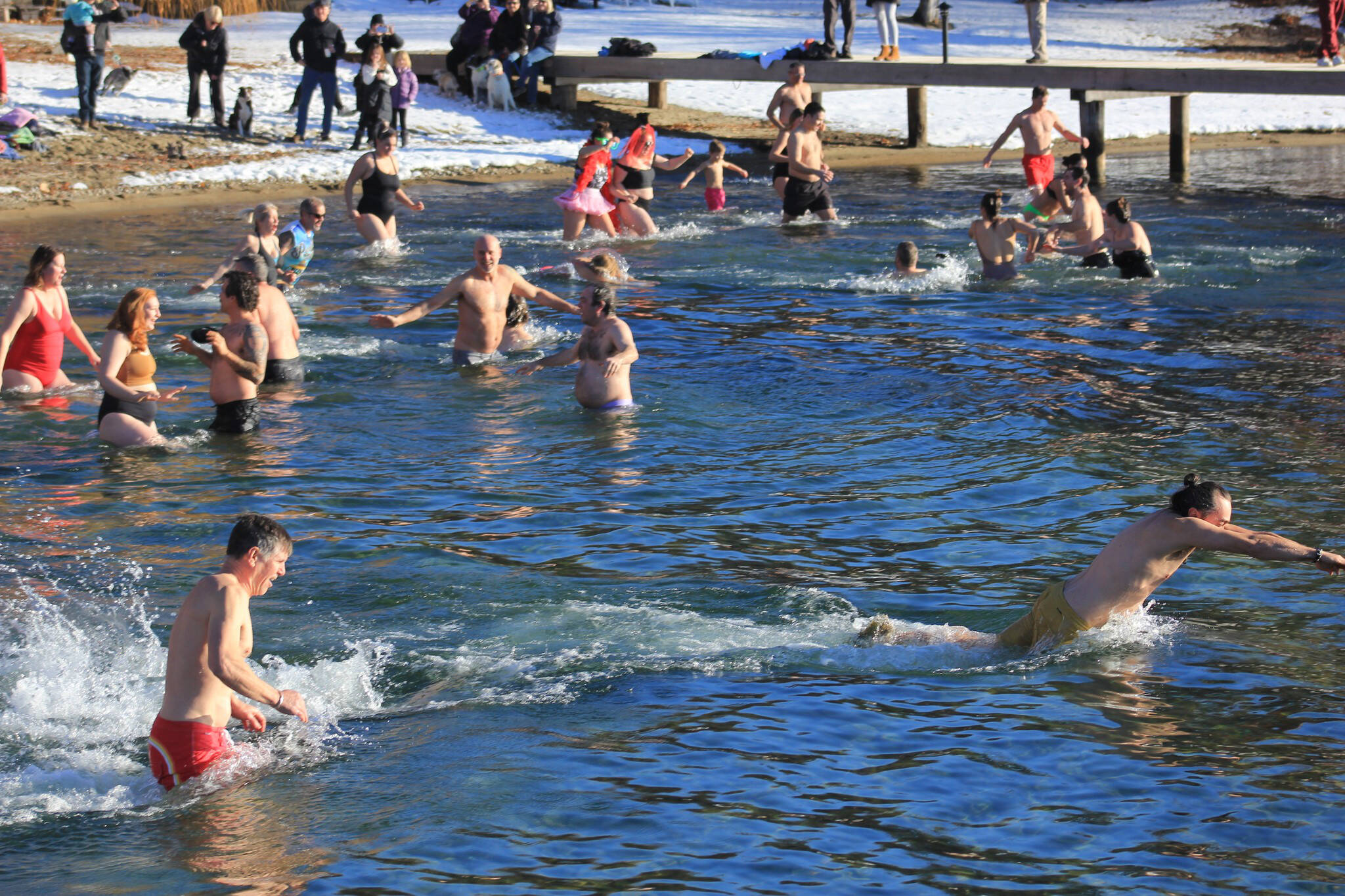 Penticton does not have any organized polar bear dips despite having two lakes to choose from.
Over in Summerland, the longest-running polar bear dip in the Okanagan saw a couple of hundred people plunge into 2023, along with around 1,000 spectators. The Summerland Kinsmen have been organizing the New Year's Day tradition and this year, they raised $3,000.
This Jan. 1, had the best weather conditions for a polar bear dip. The sun was out, there wasn't any wind and the temperature was around 2 C.
Last year's polar bear swim saw temperatures of -17 C and a biting wind that kept most dippers away.