A man wanted to know what all the hype was about on his own but didn't get far in downtown Kelowna on Friday morning.
Around 8 a.m., a man was seen trying to break into The Hype, a shoe and retail store located at 543 Bernard Avenue. As he attempted to do so, he broke the store's front glass and door but wasn't able to get into the store because of the bars the store also uses to keep people out after hours.
"Someone broke into our shop this morning," said co-owner Damon Sumner on the store's Instagram story. "He didn't get past the gate, didn't steal anything, cops arrested him and everything's fine. We're going to take the day to clean up."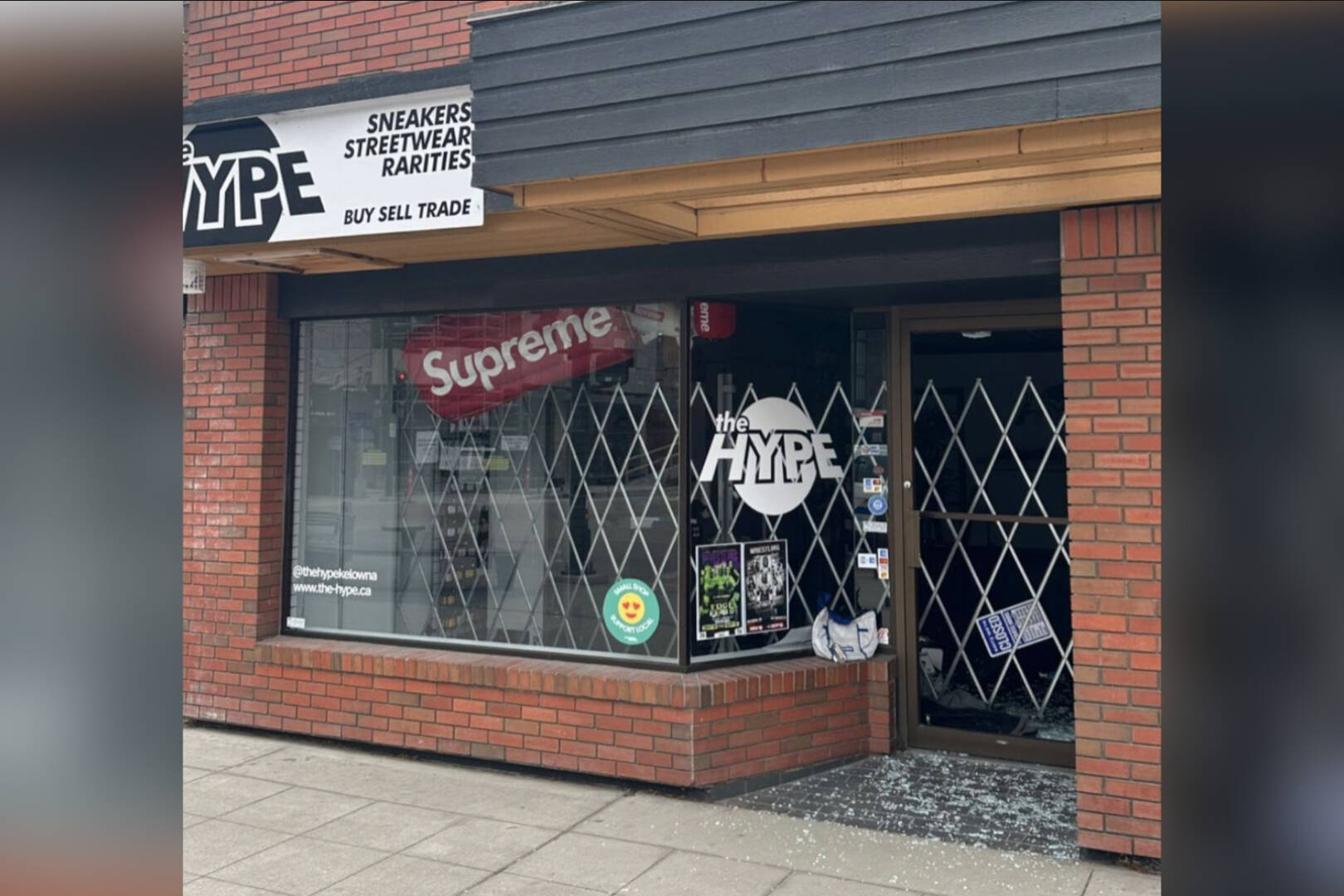 According to The Hype owners, the RCMP showed up and arrested the man who apparently tried to get into the store for two hours but failed to. Because of that, nothing was stolen from the store. The man was arrested for breaking and entering and obstructing an officer. He will remain in custody waiting for a bail hearing.
"We applaud and thank this business owner for calling the police," said Kelowna RCMP Media Relations Officer Mike Della-Paolera. "The owner did the right thing and by calling immediately our officers were able to respond in a timely matter, capture the suspect and recover the stolen property."
Because of the break-in attempt, the store is not open today and is hoping to reopen on Saturday.
---
@cunninghamjordy
jordy.cunningham@kelownacapnews.com
Like us on Facebook and follow us on Twitter.