UPDATE: 4 p.m.
Fire crews have extinguished the flames coming from a home at 396 Wallace Road.
The fire was reported just after 3:30 p.m.
It appears the blaze was contained to the first floor of the residence but smoke could be seen coming from other areas of the home.
It's unclear what caused the fire or if anyone was home at the time of the blaze.
______
UPDATE: 3:55 p.m.
Four fire trucks along with FortisBC are on scene.
Crews arrived on scene to flames coming from the front door of the home at 396 Wallace.
The front door is completely burnt and smoke can be seen inside the house.
The fire is believed to be extinguished on the first floor, however, crews are searching the home for hot spots.
Wallace Road is blocked to traffic while crews are on scene. There are reportedly many neighbours watching the incident unfold.
Fire crews have responded to flames coming from a front door of a house in #Kelowna's Rutland neighbourhood. @KelownaCapNews @BlackPressMedia pic.twitter.com/ZZL5X48h4J

— Jordy Cunningham (@CunninghamJordy) March 8, 2023
_____
Flames are reportedly coming from the front door of a home on Wallace Road in Rutland.
Emergency crews are responding to the home near Friesen Road.
At least two people reported seeing flames coming from the house at about 3:30 p.m., Wednesday.
Capital News has a reporter attending the scene.
More to come.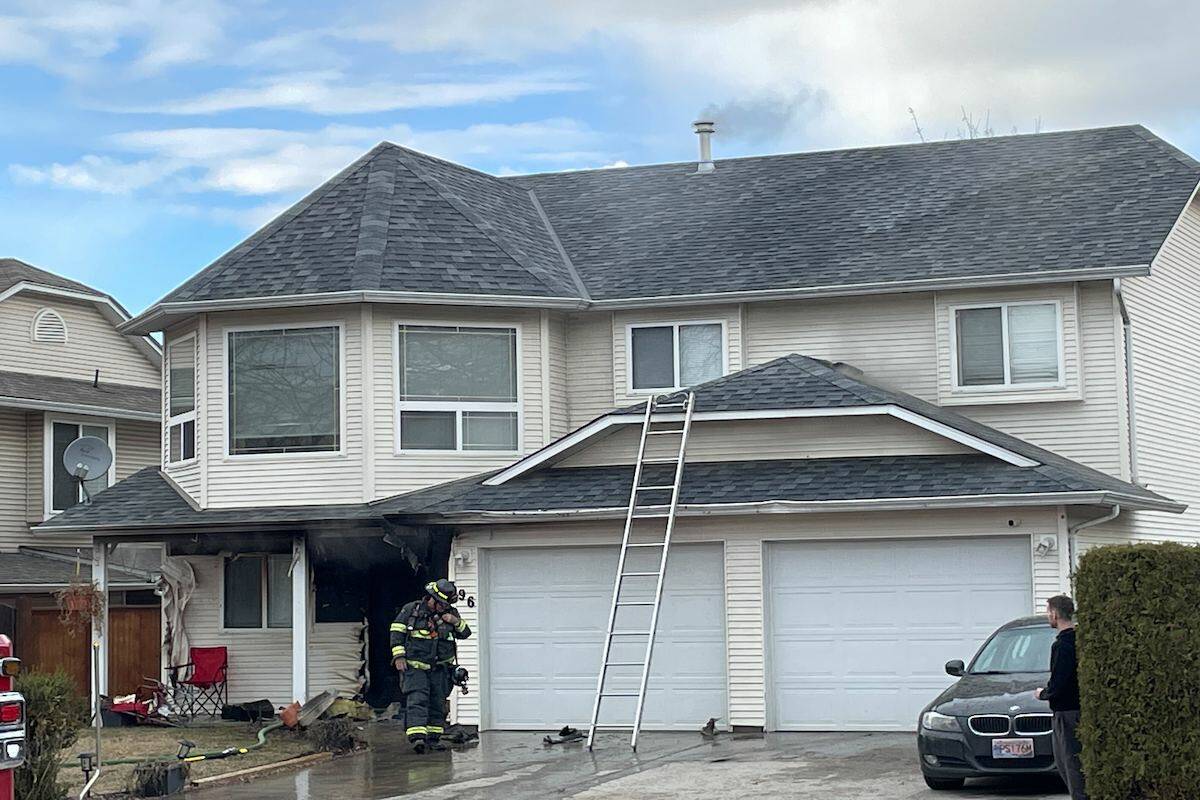 ---
@Jen_zee
jen.zielinski@bpdigital.ca
Like us on Facebook and follow us on Twitter and subscribe to our daily and subscribe to our daily newsletter.