As food prices rise, the Shuswap is a region with the capacity to feed all the people in it.
"There is enough for everyone if we can learn to participate and work effectively together," stresses Serena Caner, executive director with the Shuswap Food Action Society.
Caner and Shuswap Food Action work hard on that goal, increasing access to healthy food in affordable ways.
The organization and its volunteers provide nutritious meals to schools in the region – four days a week to JL Jackson, two days at Shuswap Middle School, one day at South Canoe. In addition, once a week, hot soup, a bun and a piece of fruit are delivered to seven schools in the school district.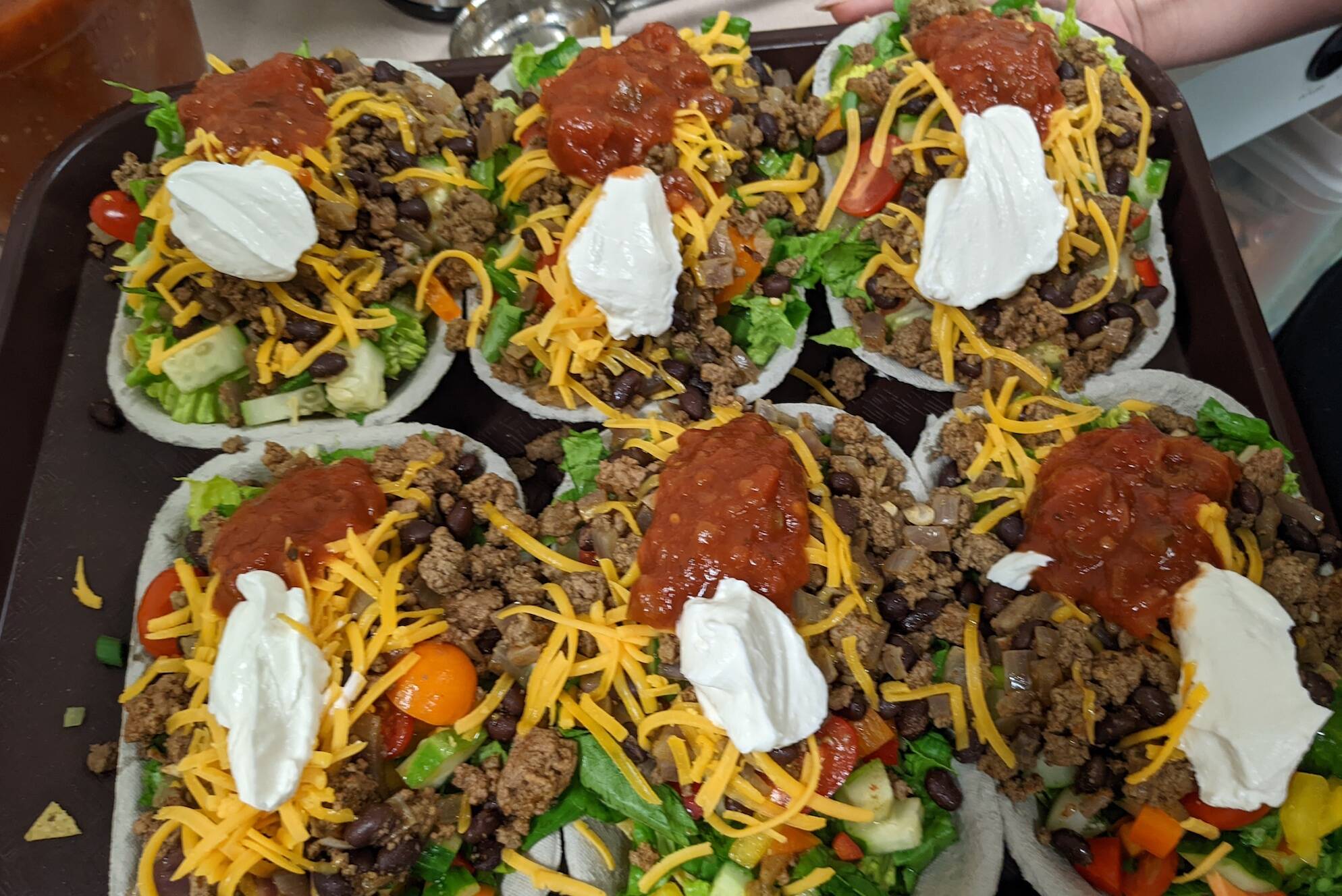 It's a full-circle endeavour with Shuswap Food Action preparing the soup at the Zest Food Hub from onions, potatoes and carrots provided by local farmers. The program not only provides affordable food to those who need it, it increases the demand for local food.
Caner is clear on the need for full-circle support. There's household food insecurity where families can't afford to eat and there's regional food insecurity where farmers aren't earning a living wage so give up farming.
A big issue with farming now is the cost of land.
"I know in our farmers' market alone we've lost three farmers in the last two years, who've left because they didn't have land, or they couldn't afford land. Or it wasn't economically feasible to farm. You have to be able to make a mortgage payment, right?" said Caner.
While Salmon Arm has a lot of land in the Agricultural Land Reserve, much of it is purchased by people who aren't farmers and who just want space, she said, so the prices rise. Or even if the purchasers are farming, it might not be a food crop. Growing hay for horses and housing wineries are a couple of uses of farmland.
"I think they need to rethink how to incentivize farming on farmland," Caner said of government.
Regarding school meals, Caner said the big problem is there's no funding source. Most of the food in schools right now is from charity, such as Rotary and other organizations. Schools get some money through their community link funding, but it's not sufficient to feed a number of students. Some kids need food every day.
"For us, I'd love to give a free meal for everybody. But it's not free to buy food and it's not free to cook food. We haven't quite figured out how to make it sustainable in the sense that we still need the majority of kids to be paying for the food," Caner said.
"We're feeding over 100 kids every day so if I had to fundraise to feed 100 children every single day, that's a lot of money."
Caner estimates that one in five kids in the region's schools are food insecure.
Shuswap Food Action continues to run its community garden, which Caner says is more like a community farm as people don't have their own garden plots. People come and help and then take produce home. It also gives vegetables to the Second Harvest food bank. And it's a teaching garden, so school groups come up, workshops are held, all with a focus on food literacy – teaching people to grow and cook their own food.
Overall, Caner said Shuswap Food Action is trying to collaborate with other organizations to find longer-term solutions.
Caner expects food prices will continue to rise and she notes that when people can't get enough to eat, it affects everyone collectively. Whether that be health-care costs, social costs or others.
She encourages everyone to participate in the food security goal.
"What we as a community have to figure out is what are we going to do for the growing number of people who can't afford to eat."
---
martha.wickett@saobserver.net
Like us on Facebook and follow us on Twitter
and subscribe to our daily
newsletter
.