~BW Uzelman
In the fall of 1891, the silver rush in the Slocan region of southeastern BC began. John Sandon was one of the early arrivals. He sold his share in the Slocan Star mine for $500 in December 1891. Its value was soon much higher. John Sandon's luck only worsened; he apparently drowned in Kootenay Lake in 1893.
Soon thousands of men and women had descended upon Sandon (and other Slocan towns) seeking their fortunes. A young man, John Morgan Harris, originally from the state of Virginia, was among them. He had built a real estate empire in Idaho. In 1892, he sold his properties and made the move to Sandon.
Harris put his real estate knowledge to use. He found many residents and business owners, essentially squatters, along the banks of Carpenter Creek, which ran through Sandon. He purchased the land in the area, and sold off parcels. Merchants were forced to move their stores or pay for the new landowner for the property. A long, narrow main street – Harris named it Reco Avenue – took shape. The roadway was a boardwalk, constructed directly over the creek channel, handsome buildings on either side.
Harris quickly targeted a property, and developed a mine to exploit an extremely rich deposit of silver. His Reco Milling and Mining Company produced thousands of ounces of silver per ton of ore. The profit of the company in 1896-1897 was $100 thousand to $200 thousand per year, said historian, Bill Barlee. This is the equivalent of $3.25 – $6.5 million in 2023 dollars. (Historical accounts of Sandon vary. Much of the information here is from Bill Barlee's account. His knowledge of BC history was exhaustive, as demonstrated on his TV show "Gold Trails and Ghost Towns". Mr. Barlee died in 2012.)
Harris was charming, intelligent and very wealthy. He was known as "the richest man in the Kootenays" and as "the King of the Silver City [Sandon]". Harris owned the finest hotel in town, the four story Reco Hotel. Sandon was the first community in BC to be totally powered by hydroelectricity. The Sandon Waterworks and Light Company was founded and owned by none other than John Morgan Harris.
Many boom towns were unrefined, even crude. But not Sandon. It boasted well-stocked mercantiles, 24 hotels, 23 saloons, a brewery, a cigar factory, two newspapers and a red light district. The population of Sandon peaked at about 3000 in the mid-1890's, though some accounts say it was 5000 or more. In 1896, the Kaslo and Slocan (K&S) Railroad pushed into Sandon from the East, while the CPR's Nakusp and Slocan (N&S) Railway arrived from the West. The rivalry between the two lines was intense. One source says K&S crews demolished the N&S Station; another says they pulled the Station into the creek.
Though silver prices crashed in 1893, Sandon prospered through the decade. Fifty local mines continued to produce hi-grade silver. Sandon incorporated as a city in 1898. But disaster was soon to follow – the fire of 1900. Barlee related, "It sweeps down Reco Avenue and virtually wipes out the entire main street." The town was rebuilt, but never regained its former status. A slow decline followed as the richest ore was depleted. Harris's mines and businesses continued to operate in the following decades.
In the early 1930's, Harris advertised for a lady to help administer his holdings. He had his managers walk each of the applicants by on the street below his second story office window. He showed a thumbs down for those who did not meet his expectations, and nodded yes for a young lady who did. Job skills, clearly, were not his primary consideration. Soon, Barlee recounted, the "very voluptuous" 26 year old Alma married the 63 year old Harris. They continued to operate the Reco Hotel until his death in 1954. He left instructions for interment in Virginia. His widow accompanied his body South, and there she learned the troubling content of his will. He left her a total of $1. He willed his fortune to a niece.
After 1930, there were periods of activity in the mines, but by the 1950's, it was over. Then, the second major disaster struck in Sandon. In 1955, a flood devastated the town. The raging waters of Carpenter Creek stripped away the boardwalk above it. Rico Avenue disappeared into the waters. All of the buildings on the North side of the street, and many of them on the South side, were destroyed.
Sandon had begun its decline with the 1900 fire. John Morgan Harris was a man of means, ability and ambition. He could have gone anywhere and started anew. Yet, he remained in Sandon until his death more than a half century later. It is difficult to understand why. The Sandon Museum in a short bio reveals, "Harris remained optimistic about Sandon's future…. As the Great Depression set in, he purchased competitors' businesses, buildings and properties, always convinced the tide would soon turn." He was an optimist. He expected that Sandon would recover. Alas, … it was not to be.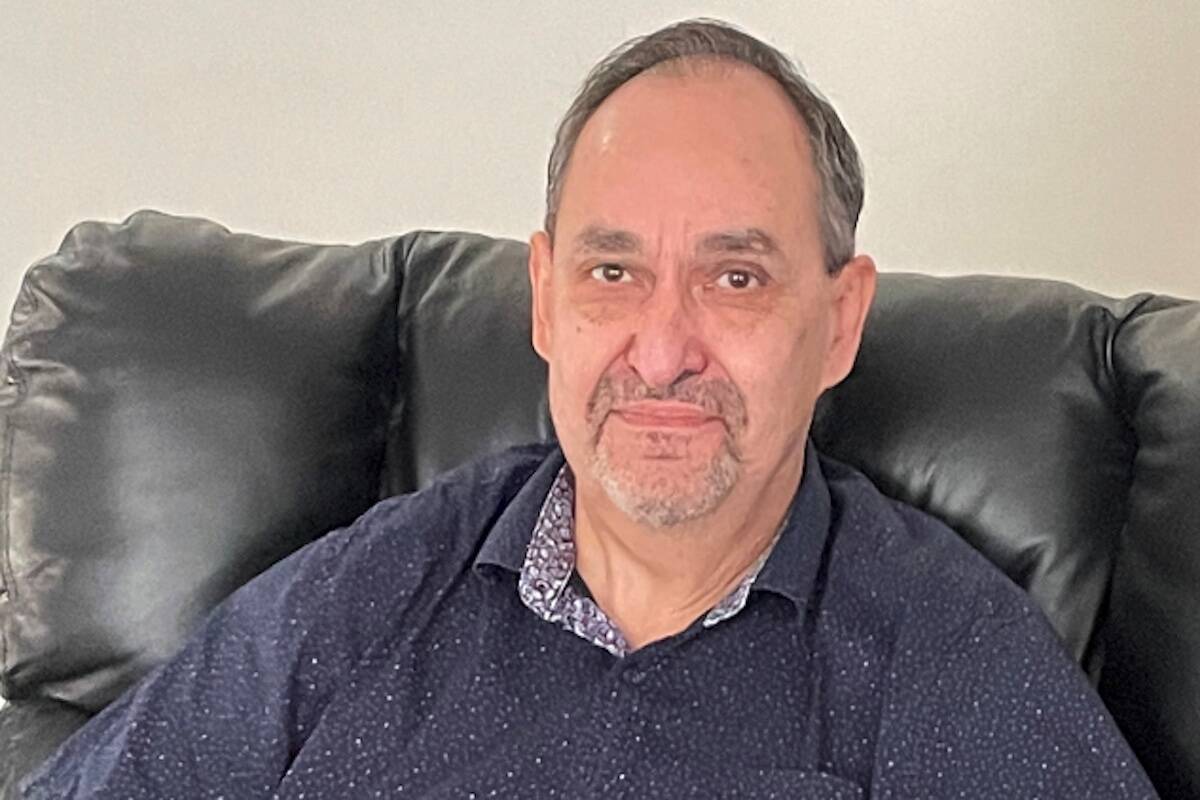 Bruce W Uzelman
I grew up in Paradise Hill, a village in Northwestern Saskatchewan. I come from a large family. My parents instilled good values, but yet afforded us, my seven siblings and I, much freedom to do the things we wished to do. I spent my early years exploring the hills and forests and fields surrounding the village, a great way to come of age. My parents owned a successful general store. My siblings and I were required to help out in the business, no choices allowed there!
I attended the University of Saskatchewan in Saskatoon. I considered studying journalism at one point, but did not ultimately pursue that. However, I obtained a Bachelor of Arts, Advanced with majors in Economics and Political Science in 1982.
My career has consisted exclusively of small business, primarily restaurant and retail. I was originally based in Alberta, and then BC, first in Summerland, then Victoria and finally Kelowna (for over 20 years). I was married in Alberta, and we have two daughters, who have returned to Alberta as adults for career reasons, as did my now ex-wife. My daughters are successful, and now have families of their own.
I have maintained a healthy interest in politics throughout my adult years, and wish to put that and my research skills to work as a political columnist.
Contact: urbangeneral@shaw.ca