Good morning Okanagan! It's time to get your day started!
Fun Fact: Pixar producers wanted actor Billy Crystal to voice Buzz Lightyear in Toy Story. Crystal didn't feel like the role was for him and declined it, opening the door for Tim Allen.
On this day
In 1905, an automobile reaches more than 100 miles per hour for the first time.
In 1956, Winnie the Pooh author A.A. Milne dies at 74.
In 1988, the Washington Football Team beats the Denver Broncos in Super Bowl XXII.
In 1993, the Dallas Cowboys beat the Buffalo Bills in Super Bowl XXVII.
In 1999, 'Family Guy' premieres.
In 1999, the Denver Broncos beat the Atlanta Falcons in Super Bowl XXXIII.
National holidays
Today is National Hot Chocolate Day, Eat Brussell Sprouts Day, Gorilla Suit Day, National Plan a Vacation Day, National Backward Day, International Zebra Day, and Scotch Tape Day.
Weather forecast from Environment Canada
In Kelowna

In Penticton
In Revelstoke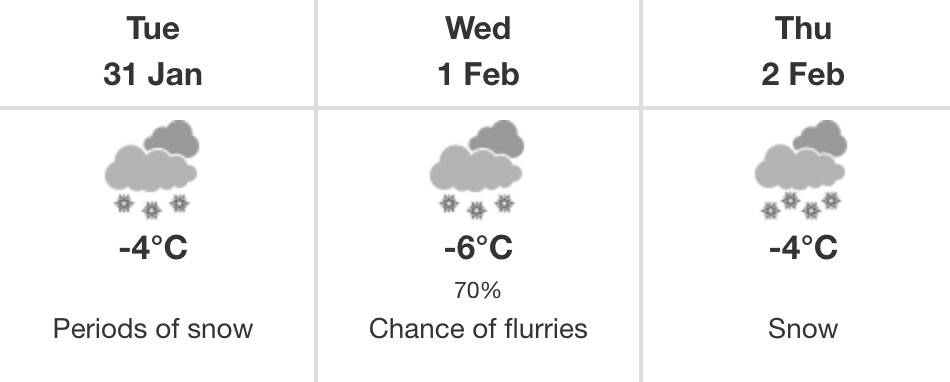 In Salmon Arm

In Vernon

In case you missed it
Friendly shinny between Big White, Lake Country firefighters raises money for burn fund. Learn more here.
Penticton man pleads guilty to driving car into Summerland store clerk. Learn more here.
New route, road closures in place for Vernon Winter Carnival parade. Learn more here.
Trending
This girl is bringing gymnastics to baseball…
She's in a league of her own! 👏👏https://t.co/VJfhIqo2hi pic.twitter.com/GVdHCCqK0Y

— Good Morning America (@GMA) January 30, 2023
Celebrity birthdays
If your birthday is today, you share a birthday with first African-American MLB player Jackie Robinson (would've been 104), singer Justin Timberlake (42), Canadian TikTok star Josh Richards (21), actress Portia de Rossi (50), actress Kerry Washington (46), country music star Tyler Hubbard (36), actor Jonathan Banks (76), and MLB Hall of Fame pitcher Nolan Ryan (76).
Have a terrific Tuesday everyone!
---
@cunninghamjordy
jordy.cunningham@kelownacapnews.com
Like us on Facebook and follow us on Twitter.